Discover our beautiful country   —
Celebrate the 17th FIMBA World Maxibasketball Championship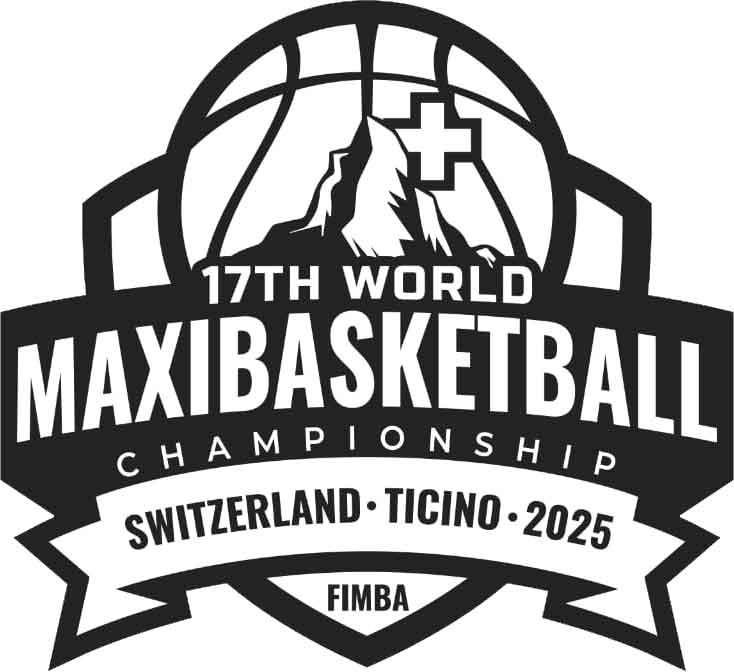 Nestled in the heart of Europe, Switzerland is a land of timeless beauty that captivates visitors with its breathtaking landscapes and pristine charm. Renowned for its alpine splendor, Switzerland boasts snow-capped peaks, glacial lakes, and lush green valleys, making it a natural paradise for adventurers and nature enthusiasts.
Beyond its awe-inspiring scenery, Switzerland is celebrated for its precision engineering, luxurious watches, and world-class chocolate. The country's commitment to neutrality and diplomacy has earned it a global reputation as a hub for international organizations. As the proud host of the FIMBA World Maxibasketball Championship, Switzerland warmly welcomes participants from around the world to celebrate the love of basketball amidst its enchanting backdrop of mountains, lakes, and picturesque cities.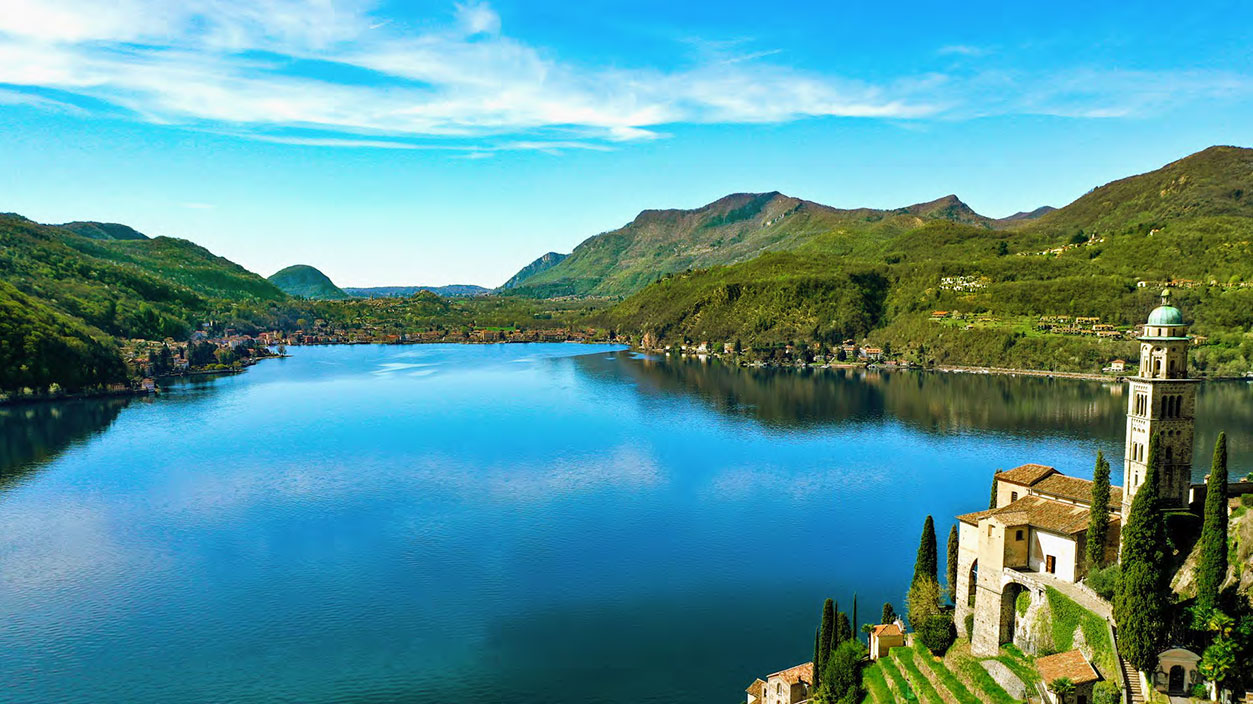 TICINO. The colors of our territory convey unique moments and compose the perfect
environment in which to organize the FIMBA World Championship.
A Rich Cultural Heritage: Ticino is steeped in history and culture, with traces of ancient civilizations and influences from neighboring Italy. The region is known for its architectural treasures, including the medieval castles and fortresses that adorn the landscapes, such as the three UNESCO-listed Castles of Bellinzona. The charming old towns with narrow cobblestone streets and picturesque squares add to the region's allure.
Scenic Landscapes and Outdoor Activities: Nature enthusiasts will find their haven in Ticino, the canton offers a wide range of outdoor activities. Participants and visitors can indulge in hiking, biking, boating, and even paragliding, surrounded by breathtaking scenery at every turn.
Warm Hospitality: In Ticino, warm hospitality is a way of life. The friendly locals will make you feel right at home, ensuring that all participants and visitors have an unforgettable experience during their stay. The blend of Swiss precision and Italian warmth creates a welcoming atmosphere that sets the stage for an extraordinary championship.
Sports Enthusiasm in Ticino: Ticino's love for sports runs deep, making it an ideal host for the FIMBA World Maxibasketball Championship. Besides basketball, the canton is renowned for its passion for soccer, tennis, and cycling. The locals' enthusiasm for sports events creates an electric atmosphere that will undoubtedly elevate the championship experience.
Cuisine and Gastronomy: Ticino's culinary scene is a delightful fusion of Swiss and Italian flavors, reflecting its unique location. Be sure to savor the regional specialties, including polenta, risotto, and mouthwatering local cheeses. The charming trattorias and gourmet restaurants offer an authentic taste of Ticino's culinary heritage.
Bellinzona, Lugano, and Locarno: The three host cities of Bellinzona, Lugano, and Locarno each bring their distinct appeal to the championship. Bellinzona, with its medieval charm, hosts ancient castles and a rich cultural heritage. Lugano, often referred to as the "Monte Carlo of Switzerland," showcases sophistication and modernity with its upscale boutiques and vibrant nightlife. Locarno, on the shores of Lake Maggiore, enchants with its palm-lined promenades and beautiful waterfront.
Bellinzona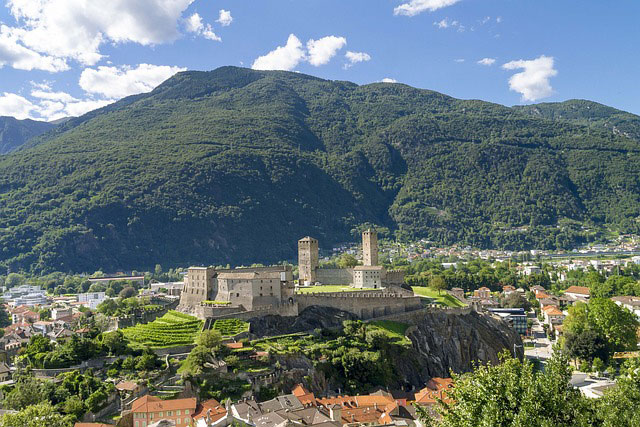 As the capital of Ticino, Bellinzona is a city steeped in history and a UNESCO World Heritage Site. Dominated by three magnificent castles, Montebello, Sasso Corbaro, and Castelgrande, Bellinzona offers a fascinating journey into medieval times. Participants and visitors will be enthralled by the well-preserved architecture and the tales of ancient battles that once echoed within these walls
Lugano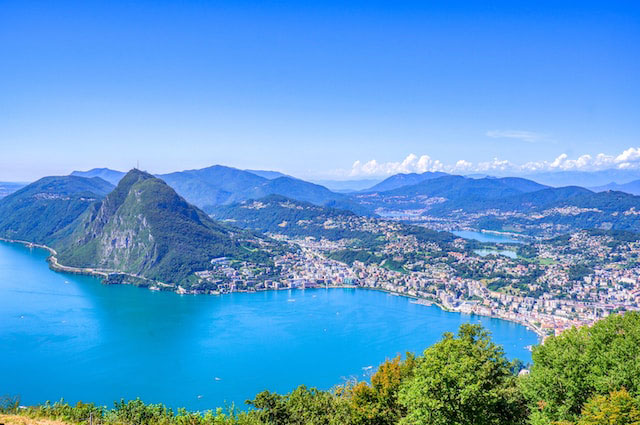 Lugano, often referred to as the "Monte Carlo of Switzerland," is a vibrant city nestled on the shores of Lake Lugano. Known for its cosmopolitan atmosphere, Lugano offers upscale boutiques, art galleries, and fine dining experiences. The scenic lakefront promenade, lined with palm trees, invites you to take leisurely strolls and soak in the city's charming ambiance.
Locarno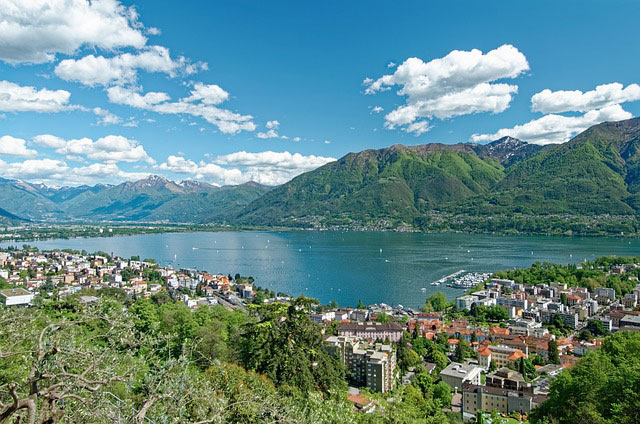 Situated between mountain and lake, Locarno is the perfect holiday region. Trips, gatherings, family
outings, events big and small, culture, outdoor excursions, fun and relaxation: all this and more can be enjoyed in Locarno and its surroundings!
Locarno is known internationally for its film festival, which occupies a unique position in the major film festival landscape.