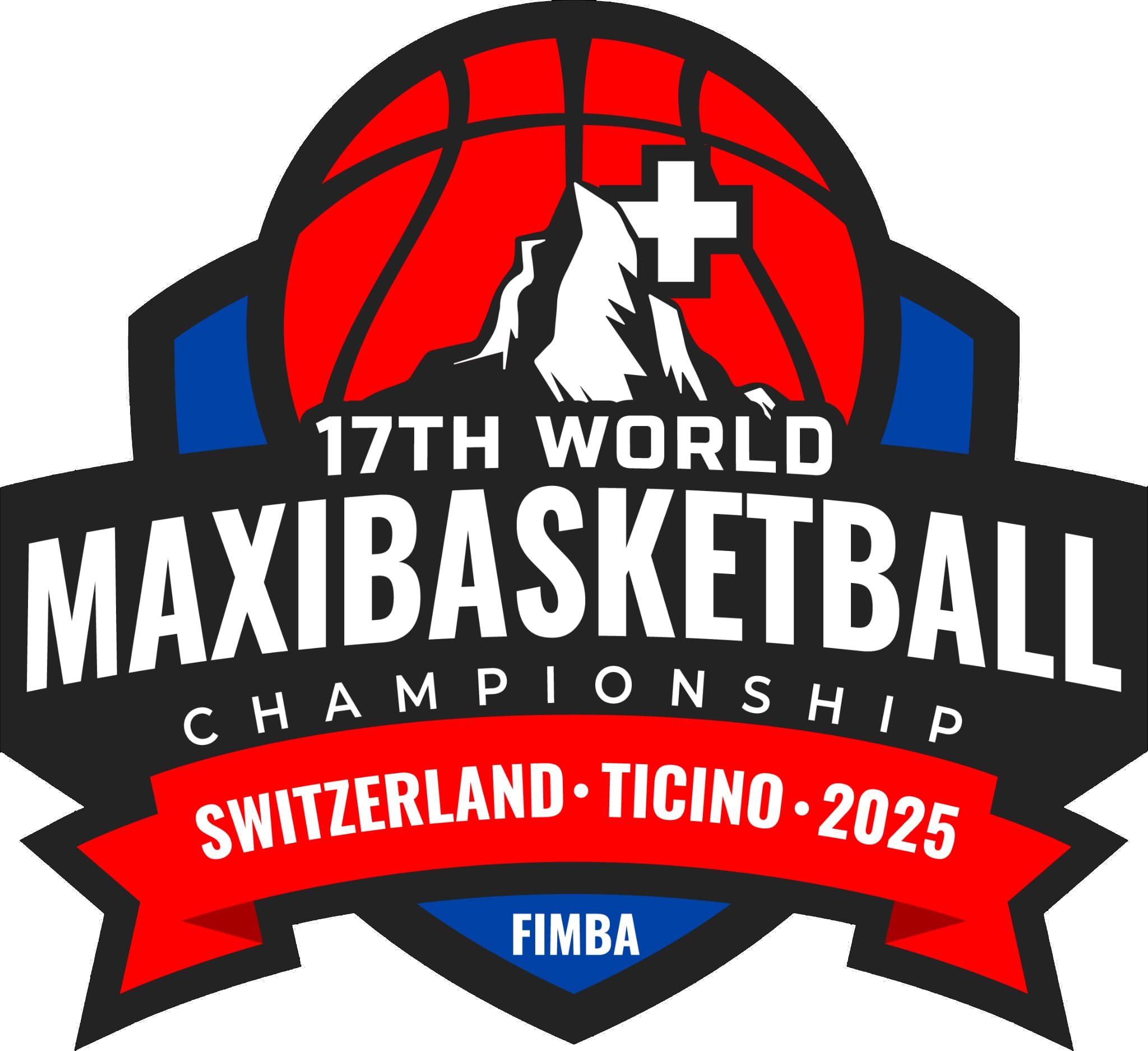 BELLINZONA.LUGANO.LOCARNO
27 Jun – 06 Jul
#FIMBATICINO2025
COUNTDOWN TO TIP-OFF
Teams from different continents will come together to showcase their skills and determination, vying for the prestigious title of FIMBA World Champions. The tournament will feature both men's and women's divisions, ensuring equal opportunities and representation in the sport we all love.
Whether you're a die-hard basketball fan or a casual enthusiast, the FIMBA World Maxibasketball Championship promises to deliver an unmatched spectacle of athleticism, passion, and sportsmanship. So, mark your calendars and join us as we witness history in the making on the grandest stage of international basketball excellence!
We're passionate about basketball, keen to rise to the challenge of organizing an international event in our beautiful country, and eager to promote the Maxibasketball movement in Switzerland.
01  —  We are Swiss-Ticino
The colors of our territory convey unique moments and compose the perfect environment in which to organize the FIMBA World Championship. Ticino the picturesque canton that will host the FIMBA Basketball World Championship in 2025 is nestled in the southern part of Switzerland. Ticino boasts a unique blend of Swiss hospitality, Italian charm, and breathtaking natural beauty. From the majestic peaks of the Swiss Alps to the serene shores of Lake Lugano, Ticino offers an unparalleled setting for this prestigious basketball event.
The three host cities of Bellinzona, Lugano, and Locarno each bring their distinct appeal to the championship. Bellinzona, with its medieval charm, hosts ancient castles and a rich cultural heritage. Lugano, often referred to as the "Monte Carlo of Switzerland," showcases sophistication and modernity with its upscale boutiques and vibrant nightlife. Locarno, on the shores of Lake Maggiore, enchants with its palm-lined promenades and beautiful waterfront.
Bellinzona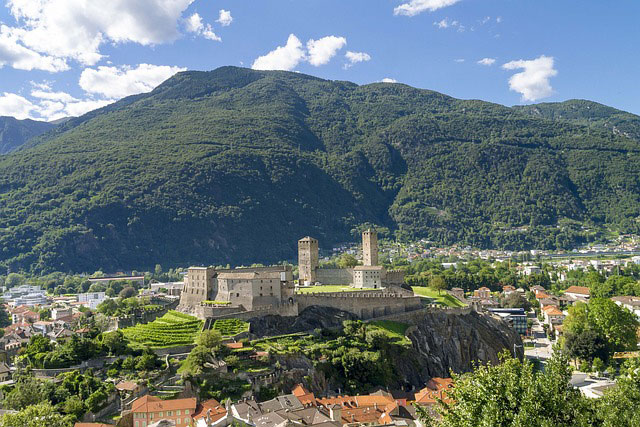 As the capital of Ticino, Bellinzona is a city steeped in history and a UNESCO World Heritage Site. Dominated by three magnificent castles, Montebello, Sasso Corbaro, and Castelgrande, Bellinzona offers a fascinating journey into medieval times. Participants and visitors will be enthralled by the well-preserved architecture and the tales of ancient battles that once echoed within these walls
Lugano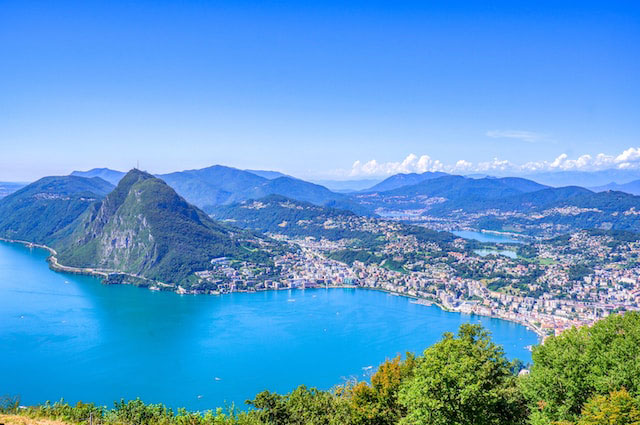 Lugano, often referred to as the "Monte Carlo of Switzerland," is a vibrant city nestled on the shores of Lake Lugano. Known for its cosmopolitan atmosphere, Lugano offers upscale boutiques, art galleries, and fine dining experiences. The scenic lakefront promenade, lined with palm trees, invites you to take leisurely strolls and soak in the city's charming ambiance.
Locarno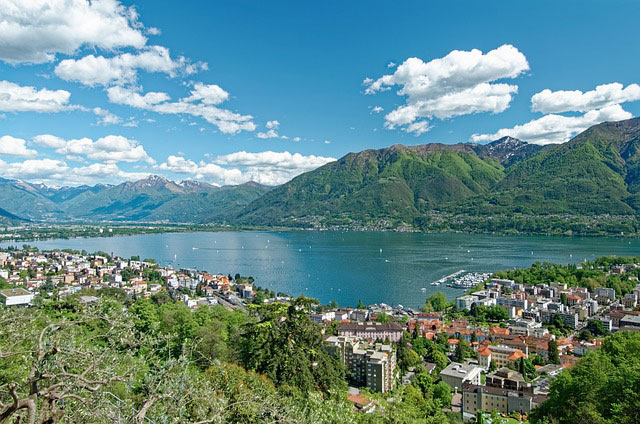 Situated between mountain and lake, Locarno is the perfect holiday region. Trips, gatherings, family
outings, events big and small, culture, outdoor excursions, fun and relaxation: all this and more can be enjoyed in Locarno and its surroundings!
Locarno is known internationally for its film festival, which occupies a unique position in the major film festival landscape.
The Championship

Experience
For the first time in the history of the FIMBA World Maxibasketball Championship, we are thrilled to introduce the innovative concept of FIMBA Villages. Designed to revolutionize the tournament experience, FIMBA Villages offer participants and fans an unparalleled opportunity to immerse themselves fully in the basketball festivities and foster a sense of camaraderie like never before.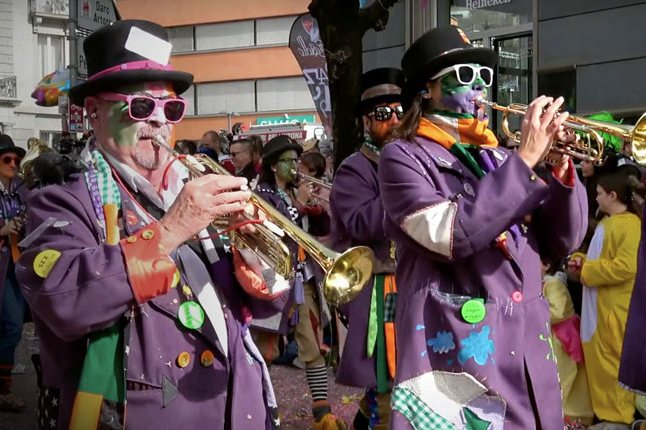 The parade of teams/delegations will move from the Bellinzona train station, down Viale Stazione until they reach Piazza del Sole. A carnival band will follow each delegation, in order to guarantee a great show during the event. The celebration, including official speeches, will take place in Piazza del Sole. However, in bad weather conditions, the event will by adapted and celebrated in the Espocentro Bellinzona.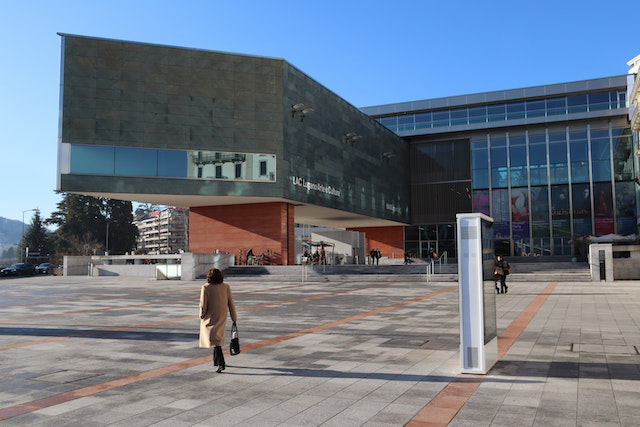 As part of the FIMBA Villages experience, participants will have the chance to attend exclusive events and meet & greets with basketball legends and international stars. Share your passion for the sport with like-minded enthusiasts, swap stories, and gain inspiration from those who have left their mark on the game.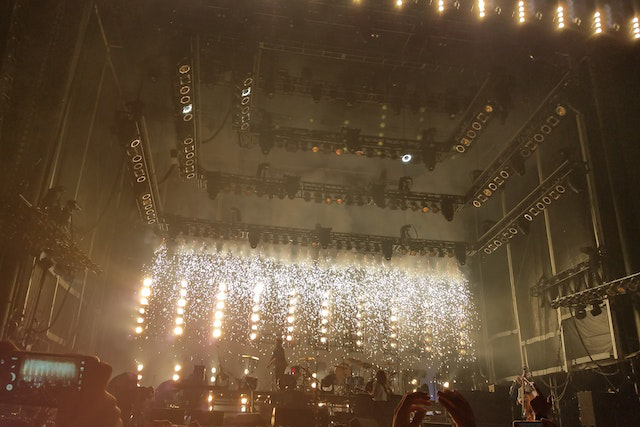 At the heart of the FIMBA Villages, participants and guests will discover an array of engaging activities and entertainment. From live music performances to interactive games, cultural showcases, and thrilling contests, the FIMBA Villages have something for everyone. Indulge in the local flavors with food trucks serving delectable cuisines, or relax at chill-out zones designed for socializing and making new friends